Welcome To SOLUTION CENTRE
I personally welcome you to Jesus Cares Crusaders Ministries International (Solution Centre) web site; Jesus Cares Crusaders Ministries Int'l (J.C.C.M.I) is a ministry based on deliverance where expectations become manifestations. The place of our worship is known as Solution Centre.
According to the bible deliverance is a must for everybody. it is part of Christ's ministry hence you cannot separate deliverance from Christ's Ministry. Deliverance helps you to break the strong holds of the devil from your life.
In my 41 years experience as the Bishop of J.C.C.M.I, I have seen women who have been barren for 10, 15 and even 20years conceive and deliver their babies after deliverance. I have seen those possessed and oppressed delivered, and different kind of problems being solved.
More
2021:Welcome to the Year of DIVINE PROTECTION & EXPANSION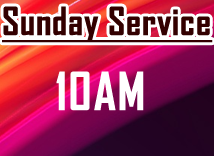 HAPPY NEW YEAR
DECEMBER: EXPECT MORE FROM GOD
GREAT NEWS... Solution Service has resumed back to ONE FULL SERVICE (12pm - 3pm)
MEN OF VALOUR PROGRAM Fri 26th - Sun 28th Nov - 7pm LIVE in SOLUTION CENTRE
Annual Thanksgiving Sat 4th Dec 2021. 5pm and PRAISE Service Sun 5th Dec 12noon @ Solution Centre
Address: MRN House Binfield Road, Stockwell SW4 6TB Station: Stockwell (Buses: 2, 155, 196, 333 345 & P5)

JCCMI: WELCOME you to the Year of DIVINE PROTECTION & EXPANSION - 2021
Announcements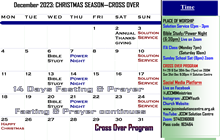 DECEMBER: Upcoming Events 2021
JCCMI Church Page
Welcome to jccmi Solution Centre
Please feel free to navigate around the church website
Bishop Books